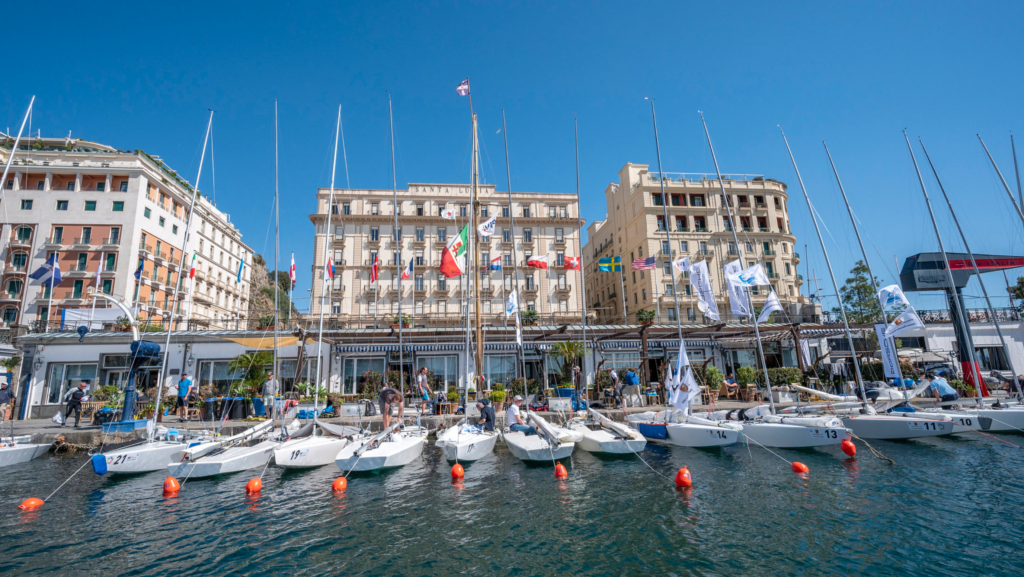 Another day of great sailing in the Gulf of Naples for the Star Eastern Hemisphere 2022 Championship. Two more races were held today, for a total of six of the seven races scheduled, both won by reigning World Champion Diego Negri with Sergio Lambertenghi. The title is already theirs: thanks to the excellent results obtained during the week they are already mathematically the winners of this edition of the Silver Event, as the continental titles of the Star Class are called, as it assigns a silver star to sport on the mainsail of those who won them.

"It was a fantastic day, Naples gave us another amazing day with a westerly wind," said a satisfied Diego Negri, "we have interpreted the conditions in the best possible way, and especially the first race was very close among the leading teams of the regatta. Winning both races is wonderful, we must once again thank Andrea Folli for a beautiful and very fast boat, Verner Fritz for the sails, which we worked on together just two weeks ago for a perfect set up, and I must also thank my bowman Sergio, no so young anymore, who always does a great job!

In the first race with 14/15 knots of wind coming from 240, Hubert Merklebach and Kilian Weise (GER) took another second place after yesterday's, they were followed by Croatians Marin Misura and Tonko Barac who are having a great week. In the second race, which started around 3pm, the wind dropped a bit, the course was shortened, and the competition became more open. Here the naval architect Juan Kouyoumdjian did great with Fernando Rivero (ARG), they finished second and this is their best result so far; third in the sixth race is 1996 World Champion Enrico Chieffi with Ferdinando Colaninno (ITA) at the bow.

Tomorrow the seventh and final race of the Star Eastern Hemisphere Championship 2022, organized by the Reale Yacht Club Canottieri Savoia and the International Star Class, the first signal is schedule for noon. There will be a good battle for second and third place between the top six teams in the ranking, all within just 12 points. At the moment, Misura/Barac are second, followed by Chieffi/Colaninno in third place.